AS REPLIES GO, FEW ARE AS INSOUCIANT. "It's part of the learning," was Cyrus Mistry's response when he was told one of the bigger bets his company was taking could lose them a million dollars. It's not as if the company, Afcons, could afford to take a hit of this magnitude. Yes, this particular incident was in 2010, and Afcons, by then, was a profitable Rs 2,300 crore infrastructure player. But Mistry could not have forgotten the fact that a mere 10 years earlier, when he had joined as a board member (and later taken over as chairman), Afcons had been a shaky company making nominal profits, with day-to-day cash flow issues. In 2002, it reported a loss of Rs 36 crore on total income of Rs 412 crore. Mistry, who was managing several Shapoorji Pallonji group companies with his brother Shapoor, faced a tough time turning Afcons into the profitable Rs 4,258 crore company it is today. Why then was he taking a million-dollar gamble? The project in question was a tie-up with Indonesian oil and gas platform maker, PT. Gunanusa Utama Fabricators, to build the structure of an oil platform in Indonesia, along with helidecks, living quarters, and laboratories. Essentially, says Nawshir Khurody, a longtime director with Afcons, it was a $365 million (Rs 2,305.7 crore) deal to build a "floating hotel".

When Mistry mooted this at the 2010 Afcons board meeting, there was understandably some resistance from members who wanted Afcons to tackle smaller and more manageable projects that were less likely to fail. "But Cyrus pushed it through saying, 'If we are going to stay with small-risk items, we will remain small; let's do something big and complex,'" says Khurody. The project was completed successfully.

In 2012, Ratan Tata stepped down as chairman of the board of Tata Sons, the Tata group's holding company, and announced that Mistry would take over. Mistry was relatively unknown (albeit a member of the board since 2006), and did not make any attempt to demystify himself. (Aptly, his father Pallonji Mistry has been dubbed the Phantom of Bombay House, referring to his almost invisible presence at the Tata group, where he's a major shareholder.) Mistry continues to shun media interactions (he did not speak to Fortune India for this story), although he makes public appearances and speeches at Tata gatherings.

There have been changes at Tata group companies, sure, and many of these are credited to Mistry. But that's Mistry's business smarts. What about Mistry the manager? The key to understanding Mistry is to understand what he did at the company he ran so well—his first big turnaround story. And the insights he gained there are likely to be the ones guiding his moves at Tata.
To those who have tracked Mistry over the past three years or so, the bold $365 million Gunanusa bet seems totally out of character. Mistry, a civil engineer from Imperial College, London, comes across as a reticent man, more comfortable in the background. But this is the same man who, in 2003, soon after he took over as chairman of Afcons, sacked some 70 top managers to clean the company of corruption, which had flourished under an earlier dispensation.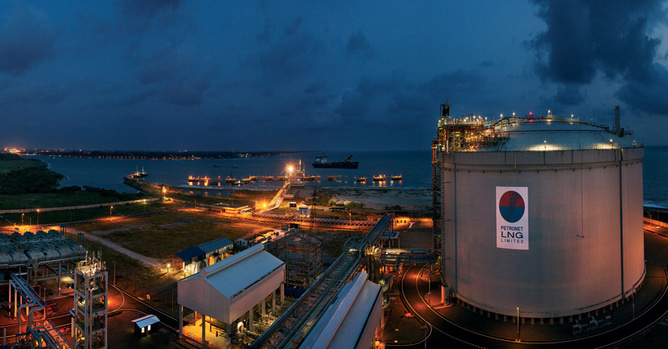 "It was a tough call, given that some of the senior employees were in line to be appointed as directors and board members," says one of its earliest employees. The wholesale purge of the top rungs was definitely not well received, and the employee described the reaction as an "uprising". Processions and threats of violence were almost a matter of course, and angry ex-employees even chased Mistry's car at one point. But Mistry did not blink.

What he did was to back the existing team, encouraging them to carry on with their work, regardless of external noise. Those were difficult days for Afcons and Mistry, but the soft-spoken then thirtysomething carried on, undeterred, with his job of turning Afcons around.
Afcons was the latest entrant in its infrastructure niches. The Rs 4,000 crore Hindustan Construction Company (HCC), which was founded 76 years ago, was already dabbling in hydro power, nuclear power, smart cities, highways, and water systems. Then, there was the $15 billion engineering giant Larsen & Toubro, founded in 1938, with capabilities that span from buildings and factories to heavy civil infrastructure.

Afcons started off as Rodio Hazarat, a partnership between Rodio Foundation Engineering of Switzerland, and Hazarat & Co in India. By the mid-1970s, India's foreign exchange laws became too rigid to be viable for Rodio, which sold its stake to its Indian employees. Ownership was transferred to a consortium of workers led by A.H. Divanji, then chief engineer in the company. One of the first moves of the consortium was to change the company's name in 1976 to the Asia Foundation and Construction Ltd. In 1997, it was changed to Afcons Infrastructure to reflect its presence across sectors.
But Afcons ran into trouble soon after. During the '90s, for private companies, 'infrastructure' was confined to building roads and highways. Sure, the term did apply to power, airports, telecoms, railways, and ports, but roads and highways were where the action was.

When the concept of public-private partnerships or PPP kicked off with roads, followed by ports in the late '90s and by power in the mid-to-late 2000s, the private sector started to get involved in projects based on the build-operate-own (BOO) and build-operate-transfer (BOT) formats. The new system brought with it varied challenges, including environmental nuances that were a struggle for most. There were changes in not just how a project was funded, but also in how the political landscape would impact project development and how the competition would bid for projects.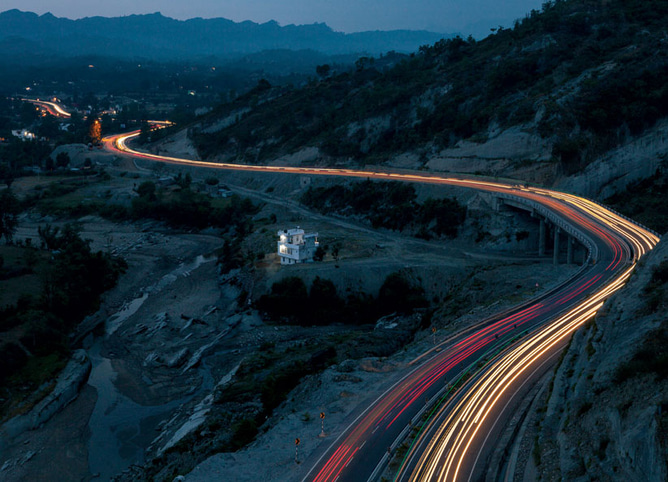 Soon, the global economy and the collapse of Lehman Brothers would send ripples through financial circles and impact borrowing costs. It was not an easy time for players getting into the business, and Afcons was floundering, registering negligible revenue, and soon reporting losses. There were also disturbing reports of internal corruption. Industry insiders, who declined to be named, said that there were ongoing cash transactions involving kickbacks, with Afcons's managers in cahoots with contractors. Around this time, the Divanji consortium decided to sell out to the Shapoorji Pallonji group, and Cyrus Mistry was given the task of creating a stable company. For Afcons, having the backing of a parent with huge balance sheets was an invaluable advantage—but no guarantee of success.

Mistry started off with the cleansing exercise, throwing out corrupt managers at all levels. While the remaining team was strengthened by his solid support, there was a flip side: getting people to replace those who had been sacked. But Mistry's unquestioning support to his team sent out the right signals, and replacements began over time. However, there was an unexpected fallout. The existing team was overly inspired to show their new boss their mettle.

Showing more enthusiasm than good business sense, they bagged three unviable road projects—the Hubli-Haveri road in Karnataka, a Bengaluru-Hyderabad road project, and the Poonamalee-Kanchipuram road—all under the National Highways Authority of India (NHAI). These projects were priced well below cost, says Paramasivan Srinivasan, deputy managing director at Afcons. Too late, it became apparent that "these projects were snagged in an effort to show promoters that the company was capable of executing on bids".

The company slipped, and was lagging so far behind schedules, on the Hubli-Haveri project in particular, that NHAI put Afcons on its 'holiday list'—a quaint euphemism for a blacklist. The projects had to be completed before the Afcons team managed to get the company off this list.
Since that rough start, Mistry hit all the right notes. While his business decisions have been documented in several company reports, few reports talk of Mistry, the team builder. Directors who worked with him say that his focus has always been on organisational development, with a long-term view of team building. Consider that the company's managing director K. Subrahmanian was a mechanical engineer (convention calls for a civil engineer to head a civil engineering company), chosen not so much for his technical skills as for the fact that he had experience in building a strong team. As general manager at HCC, handling dispute resolution and contract management, Subrahmanian had built a full team from scratch. It was that skill Mistry wanted at Afcons.

Even as he gave his managers complete autonomy, Mistry made it a point to know the operating styles of some 20 to 30 project managers well enough to understand how a project was being handled. He attended quarterly reviews, sat in on lunches with senior employees, and was present during most consolidated presentations internally. "Cyrus's involvement was on the same level as a member of the operations teams and, on occasion, when board members questioned why a project was struggling, he'd jump in to explain why. He was a hands-on CEO," says Subrahmanian. "His trust was total."

Other pieces of the company culture that Mistry built are unique relative to most promoter-led private firms. Umesh Khanna, group head, co-ordination, at the SP Group, says that at Afcons, the MD is the chief owner and as much or more worried about the business than Cyrus or current chairman Shapoor Mistry. What's more unlike most companies is that its managers actually have unrestricted authorisation to speak to the press across a range of subjects, including their media-shy promoters. That's not seen at other large promoter-led groups such as Reliance or Essar.

Khanna adds that one of the huge strengths of Afcons is this freedom that the management has. "They make you own the company," he says, adding that he did not need to take permission from the Mistry family to talk to me on record. "All they say is 'when in doubt, check with your superiors and go ahead'."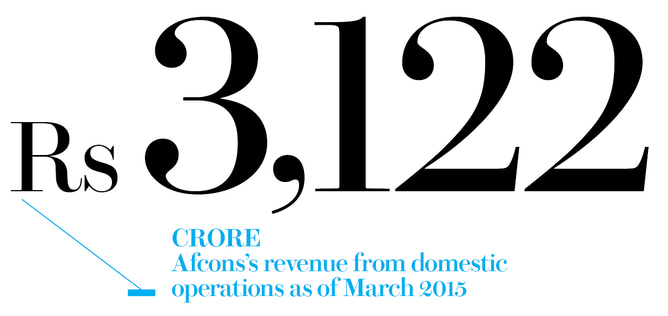 Mistry's emphasis always was on making Afcons a professionally run company, rather than a typical family-run firm. This extended to funding, something that created a stir. In 2006, as Afcons's international business was peaking, Mistry broke from the Shapoorji Pallonji group's tradition of remaining self-funded and private. Subrahmanian says: "Cyrus felt that when it came to international business, a listed company would find it easier to ally with top-shelf joint-venture partners, as well as enforce the necessities for better corporate governance." So, on Mistry's behest, the required prospectus was filed with the Securities and Exchange Board of India, but slumping financial markets around 2008 torpedoed that idea. Subrahmanian adds that should the decision to rekindle the initial public offering (IPO) ever come up again, they're ready to roll with it.

The IPO may have fallen through, but Mistry's emphasis on running Afcons as a professionally managed outfit persisted. The same year, equity shares were transferred from promoters to key employees who took part in the earlier turnaround, and later in 2006, he declared an ESOP for employees designated as assistant general managers and higher with clearance to sell stock at a fixed rate after a vesting period of four years.

Declining to provide specifics on the equity distribution, Khanna only says promoters are "adequately magnanimous with employees". According to company reports, 2% of the company is owned by directors, senior employees, and an employee's trust.

If there's a recurrent corporate theme that Mistry has addressed as chairman of the Tata group, it's bringing in more women into the management workforce. In 2013, in his first letter to shareholders of Tata Global Beverages, he wrote that "when women are insufficiently represented in the workplace, we lose out on 50% of the talent pool". The group aims to add some 70,000 women employees by the end of the decade and is grooming at least 1,000 for leadership roles, which is defined as being up to a rank below the CEO of a company. While much of this is old hat, there's a thread running back to Afcons and its head of HR, Bhakti Prasad.

Prasad, who was interviewed for a couple of rounds by Mistry himself and then hired in 2003, is unusual for a 'hard hat industry'. In her own words, it's a tough business for women because the teams are almost all male engineers, "who are not used to taking orders from a woman". Board member Khurody says that an HR manager in an infrastructure business is "choosing and retaining talent that is rugged and blue collar, and that has its own set of challenges", especially for a woman. So, how does Prasad manage? She shrugs, and says people get used to anything.

Mistry's push to get more women on board has shown results. Today, 15% of Afcons corporate office (424 people) is comprised of women managers. That may appear low but is way higher than the industry average of 6%.

How is he different from Shapoor Mistry who runs Afcons now and heads the SP Group? Those who know and work with him say that Shapoor is totally hands off and delegates authority, and comes in once in a while. "He's sharp with numbers and quick to spot when too much cash is being used," says Khurody, adding that he's a high-level decision-maker who spends more time conceiving projects and trying to bring in deals in outer markets as opposed to being operationally involved like his brother was.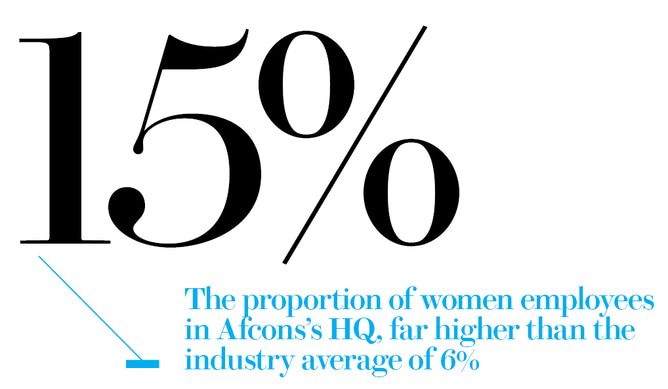 In any event, even as Shapoor takes on the mantle of leading Afcons into a new India, the pace of change is something that the company will have to stretch to keep up with. A Delhi-based analyst says that a lot of transport and road development is expected to take off, with significant projects in metro rail as well. In any developed nation, the infrastructure is already built by the state; so the risk is not borne by corporate establishments or private contractors. In India, private contractors have borne the brunt of regulatory change as well as the shakeout of the failed PPP model.

According to research reports by Citibank India, investment in infrastructure averaged 4.2% of the GDP between 1992 and 2000 as opposed to a required 8% to 9%. Few in the country today have the patience to wait as they did with the Narmada Dam, which took 15 years to get up and running. Even though attitudes have changed, transportation and land acquisition are still key issues and for any new player on the block, growth will not come easy. Even if half of the Prime Minister's plans for smart cities materialise, Afcons will have to strengthen its EPC (engineering, procurement and construction) design and partnering skills to take on jobs for harbours and ports and oil and gas terminals. According to Jay Mavani, executive director with the SP Group, Shapoor's clear focus is to build on strengths and not spread the company out too thin. Tunnelling and metros are on his list, he adds.

There will be no dearth of opportunities, and global players will start beefing up their bandwidth and start a global search for engineers, which will put not only companies such as Afcons, but also NTPC, HCC, L&T, and others at risk of having their talent poached. One brother has brought Afcons this far. It's now up to the other to take the company forward.