Chandragiri. The fourth week of March. This village in Chittoor district of Andhra Pradesh is preparing for the visit of Union Rural Development Minister Jairam Ramesh, chief minister Nallari Kiran Kumar Reddy, and Minister of State for Communications and IT, Killi Kruparani. Over 15,000 people will troop into the village to witness Ramesh unveil an India Post initiative that will make subsidy payouts easier. The event has already been postponed twice since February. Local officials are busy trying to figure out how the villagers will travel, the amenities they will use, the security for the politicians, etc. Chittoor is located in Telugu-speaking Andhra Pradesh, but the nearest big cities are Bangalore and Chennai. For Hindus, Chittoor is special: The seventh-century Tirumala temple, one of Hinduism's holiest sites, is located in Tirupati, a town in the district. Millions of pilgrims trek there every year to pray to Lord Venkateswara, an incarnation of Lord Vishnu. But for the government, Chittoor's draw lies elsewhere: It's a preferred setting for state-run pilot projects involving technology. The district's official records are always in order and locals are innately inclined towards technology. Neighbouring cities like Vellore are filled with engineering institutes, and families prod young engineers to work in local government departments rather than migrate. For example, a biometric project under a state initiative called APOnline was active in Chittoor in 2009, way before the unique identification project, Aadhaar, was rolled out.

Since February, Chittoor's 1,286 villages have been part of an India Post pilot that links Aadhaar to the government's subsidy programmes, including those under the Mahatma Gandhi National Rural Employment Guarantee Act (MGNREGA). Payouts such as wages and social security pensions are electronically transferred into the beneficiaries' savings accounts in post offices. Cash withdrawals happen only after the beneficiary's identity has been established using Aadhaar. Some 270,000 beneficiaries have so far been wired across 1,134 villages. Sandhya Rani K., India Post's postmaster general (business development, technology, and marketing) in Hyderabad, says, "We will be ready in eight other districts [of Andhra Pradesh], covering 3,893 villages, before May."

Electronic remittances under MGNREGA through banks began nationwide in 2009. Ramesh has been advocating that India Post can help the Congress-led United Progressive Alliance (UPA) government achieve last-mile connectivity in delivering subsidies. There are 139,040 post offices in rural areas—that's one post office every 22 sq. km., for 5,992 people. Of course, banks can do the same job, but their reach is limited, and nearly 40% of India's population is unbanked.

The government's priorities have given a boost to India Post's transformation initiatives. Though most people associate it with 570,000 letter boxes, it envisaged becoming a bank back in 2006. Since 1882, it has delivered money orders and managed 264.5 million accounts of various savings bank schemes. It has applied for a banking licence, which the Reserve Bank of India may grant in July: This means India Post's future ties in neatly with how the government wants subsidies delivered. Padmini Gopinath, secretary, Department of Posts, in Delhi, says, "People often laugh at us for being rooted in systems", but India Post's rural network has always been highly efficient.

Helping India Post reinvent itself as a modern-day finance organisation with a strong technology backbone is Infosys. Sure, India Post is using other vendors. Baroda-based Sai Infosystems will provide and consolidate hardware deployment (including handheld micro-ATMs) for Rs 1,533 crore. Sify oversees network integration, which entails deploying routers connecting all post offices for Rs 951 crore. TCS has won two projects: a change management deal for Rs 13 crore to train postal staff in moving to technology-enabled processes; and a Rs 1,100 crore 'core systems integrator' deal to automate post office processes such as counter operations, handling mail, human relations, finance and accounts, and budgeting. Reliance Communications Infrastructure has a Rs 30 crore contract to install and manage data centres, while Accenture is lead consultant for the entire project.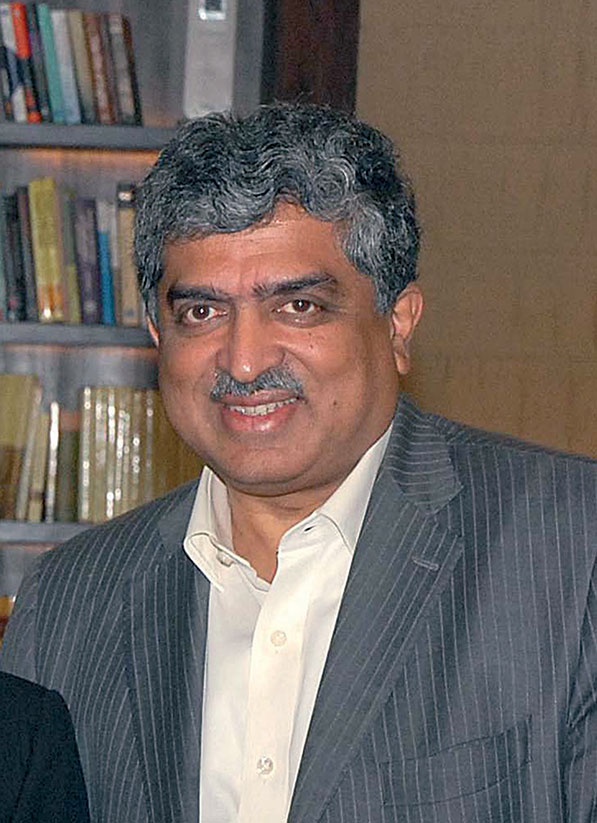 But it is Infosys's Rs 703 crore contract, which will bring all post office networks onto its core banking platform, Finacle, that's key to India Post's makeover. Though the Department of Posts computerised its head offices and sub-offices in the mid-2000s, they are not on one technology platform. This means that a change made, say, in an account holder's address at a small post office will have to be entered manually across computer systems in all affected departments. This curtails the ability to handle large financial transactions. Among other things, core banking can help make such changes simultaneously in entries involving masses of people. Infosys also bagged a Rs 79 crore project to transform India Post's rural operations. For this, it will develop a technology platform that will allow rural post offices to offer online services, and enable postmen and shops acting as postal franchises, to use handheld devices to distribute, among other things, electronic money orders.

When Infosys won the first project last August (the second came this March), it was just about creating a banking technology backbone. But the UPA announcement of a direct benefit transfer (DBT) scheme in September boosted the project's significance manifold—and made Infosys a player in the next general election, to be held in 2014, unless called earlier due to political or other compulsions.

Under DBT, specific subsidy programmes are to adopt an electronic 'cash transfer system' for targeted segments. The idea is to improve targeting, reduce corruption and time to disburse, and advance financial inclusion. Subsidies are a big part of the ideology of all political parties, particularly the Congress. Shortly after returning to power in 2004, it introduced the MGNREGA, which assured people below a certain income level of minimum wages for 100 days of work annually on government projects. It is more than likely that one of the major campaign ideas for the Congress next year will revolve around financial inclusion and DBT.

According to India Post officials, Infosys has selected eight states, including Andhra Pradesh, for the pilot. This will be followed by two more phases, all of which will culminate next summer, around the general elections.

Infosys gets the import of the project. A company press release in March stated that the project "will also position India Post as a key agent in the Government of India's inclusive growth policies". Raghupathi Cavale, head of Infosys's India business unit who is overseeing the entire operation, says, "If we can computerise post offices, you are nearer to the goal of financial inclusion because public-sector banks have different things to contend with."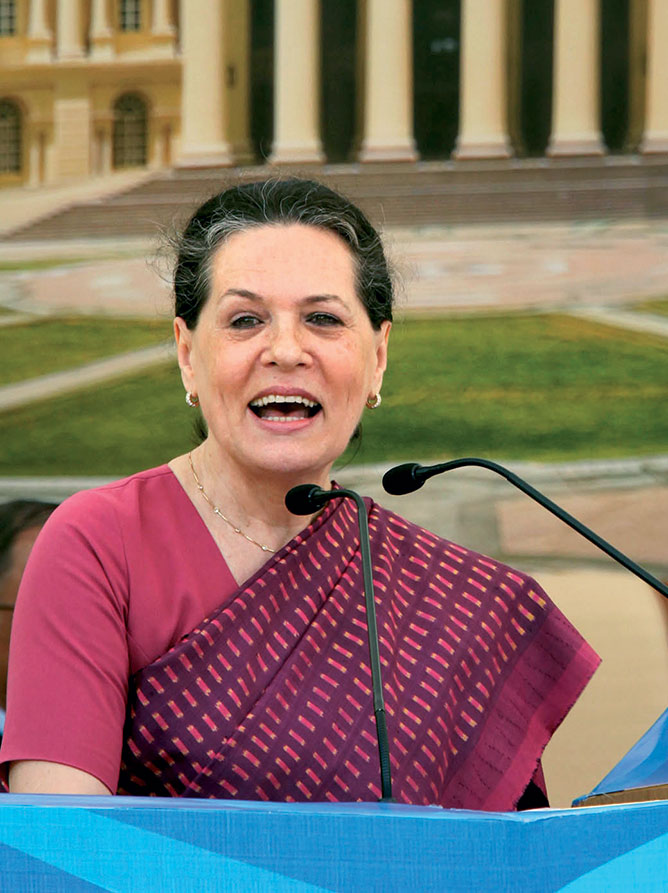 V. Balakrishnan, an Infosys director, is more direct. "More technology makes a government look good in terms of governance and efficiency," he says. "It may even help it come back to power."

Much of this came together in 2009. First, the Congress got re-elected. Then, Prime Minister Manmohan Singh picked Nandan Nilekani, who had stepped down as Infosys CEO in 2007, to head the Unique Identification Authority of India (UIDAI), which launched Aadhaar. Over 200 million Aadhaar IDs have been generated—and it is currently adding 1.4 million IDs per day. In his 2008 book, Imagining India, Nilekani wrote "a national ID system would make distribution mechanisms porous and the dependence on the moral scruples of bureaucrats redundant. The state could transfer benefits directly in the form of cash to bank accounts of eligible citizens, based on their income returns or assets." And finally, Infosys began focussing on its India business, which it had neglected in its quest for global deals. Its plan: Bid aggressively for government projects.

Infosys has Finacle as a product, but needs markets to deploy it in. The prospects: Vietnam, Thailand, Indonesia, South Africa, Brazil, Russia, and China. Unlike the Western economies, these countries aren't yet completely connected. So Cavale says, "If you can invest in one economy, why not start off with projects in our home country?"

Market forces have also necessitated Infosys's India focus. TCS has built a robust, Rs 4,204 crore business in India, following its 2001 acquisition of CMC, the erstwhile Computer Maintenance Corporation, a public sector unit that worked on many government technology projects. What TCS earns from government projects in Andhra Pradesh alone is more than Infosys's India revenues.
The likes of IBM and Accenture have also caught up with the large Indian IT players by growing offshore delivery units here. IBM is estimated to generate nearly $3 billion (Rs 16,287 crore) of revenue from India through IT offshore services. About 16% of its $105 billion annual revenue comes from government customers around the world. A Delhi-based consultant, who has worked on e-governance projects, says an IBM or Accenture doesn't hesitate to point out to global clients that Infosys products aren't even accepted in India. This hurts incumbent CEO S.D. Shibulal's aspirations of building a products business. That's why a project like India Post is crucial.

Infosys earned only Rs 214 crore, or 1.6% of revenues, from India until 2007. From 2009, it began keeping an eye on rising government spends in technology. V. Balakrishnan, previously Infosys CFO, who is now responsible for domestic operations, says, "If India had opened up 10 years ago [with something like the National e-Governance Plan of 2006], we would have been here a decade back."

Infosys's India operations are expected to breach Rs 1,000 crore in FY13 (or 2.5% of global revenue), and over 70% of this is from key wins such as the India Post contract, Income Tax Department projects, and MCA21—a Ministry of Corporate Affairs portal for companies and investors to access its services online.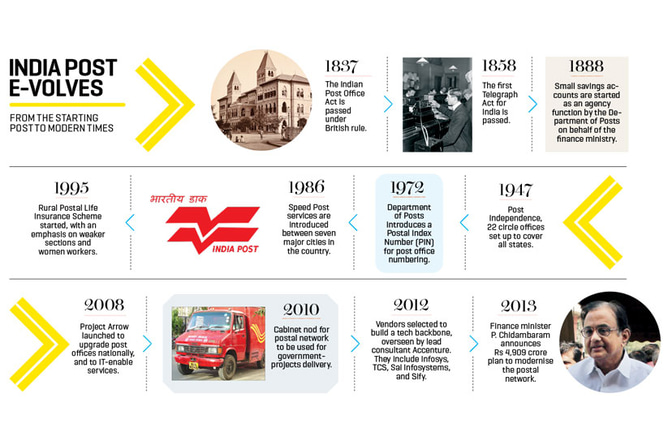 The India Post implementation is Finacle's ultimate test on a massive, national scale. Infosys couldn't have asked for a better platform. "The factor unique to India Post is that the government is also looking at it to fuel one of its most important initiatives. So, there is more pressure on India Post than five years ago," says Guru Malladi, Ernst & Young's partner for government services in Delhi, whom India Post is consulting.
At India Post branches, word is fast spreading about the core banking and mobility project. A mid-level divisional clerk in Bangalore explains that Ernst & Young is doing a report on India Post's application for a banking licence—how it'll need capital reserves of around Rs 55,000 crore, a separate board, how the RBI will begin overseeing things, etc. While the licence is not essential for DBT, it will be a timely attempt to grow deposits in post offices at a time when the household savings rate is dropping nationally.

A divisional officer in Hyderabad talks about how branches are reconciling and checking postal savings accounts before the Infosys project rolls out. The transformation is going to affect all of India Post's 474,000 employees. Branch heads will have to become computer literate and oversee the financial operations of what could eventually become a 'post bank'; postmen who have traditionally delivered letters and money orders will now use a micro-ATM. An Aadhaar innovation, it has a scanner to verify beneficiaries' identities and can authenticate their biometrics against the UIDAI database, before cash is withdrawn. It also has facilities such as a printer and a voice-aid to read out the number for those unable to read. The postmaster (who mans post offices) or postman (who delivers mail), using the micro-ATM, becomes a 'business correspondent', much like those appointed by banks.

In villages without post offices, India Post's divisional heads will appoint 'citizen service providers' (CSPs) from self-help groups. In Chittoor, for instance, there are only 897 post offices for 1,286 villages. So India Post's senior superintendent for Chittoor division, B. Arumugam, is looking for people who can be trained as CSPs to go to the beneficiaries' doorstep. Both the postal staff and CSPs have the incentive of earning 1% of every transaction from the finance ministry, via India Post, which earns 1.75% to 2% on every transaction.

Jairam Ramesh expects this to create competition, as the most efficient banking correspondent will naturally attract beneficiaries from villages in his or her vicinity. Parallel to this, if India Post becomes a bank, it could function as a microfinance institution in local communities. "Societal pressure and the postmaster's intimate knowledge of borrowers will be crucial for this," says Gopinath.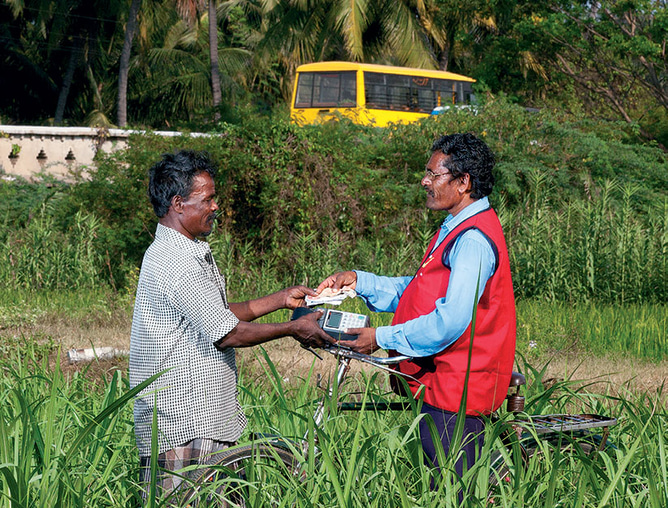 The micro-ATM hardware will come from Sai Infosystems, but will be powered by Infosys's TruSync software, which is usually used by customer care, field agents, and sales personnel for access to the latest data. The software will link the micro-ATM to the postal core banking network via a SIM card. In remote areas where connectivity and broadband penetration is low, the client apps in the micro-ATM, similar to those in tablets and mobile phones, will make transactions possible.
The software will ensure that transactions can be done offline, so that when the postman returns to his office, he can upload them and synchronise the transactions with the post office connection. "Can he use a tablet to become a banking correspondent to operate an old lady's bank account because she can't come to the post office?" Cavale asked the team headed by Haragopal Mandipudi, senior vice president and global head-Finacle, Infosys. The answer was yes, as TruSync and mConnect were made part of the rural empowerment solution. (mConnect provides software services to applications beyond those in the post office systems. With this, Infosys is exploring how micro-ATM functions can be extended to phones and tablets.)

Meanwhile, Gopinath says India Post is getting its staff familiarised with mobile technologies. It has even ordered 8,000 new bicycles for its postmen, and briefcases to hold a magnetic-strip reader for debit cards and the micro-ATM.

At post offices, Finacle will be seeded as the enterprise-resource planning platform, which can be used to manage financial and other data over an office network. Finacle will have a pre-defined hierarchy of controls and will provide password-protected access to the core banking network. Typically, each of the 22 postal circles has a head, with regional heads reporting to him. The circle head will oversee banking transactions. Similarly, postmen will report to branch post offices which report to regional heads. "Depending on the level of authority, we have the ability to create the access," says Cavale.

For DBT, the core banking solution will be imperative to enable accountability, and identify locations where payouts have not been happening. Infosys's technology platform will also be able to host a number of client apps, through which business correspondents will be able to confirm delivery. The post office's field staff and correspondent network will, therefore, be enabled to support customer registrations, cash transactions, and service enquiries. Infosys is also deploying its McCamish Systems suite of products. This will support India Post's insurance product for government and semi-government employees. [Infosys bought U.S.-based McCamish Systems, known for its BPO solutions, in 2009.]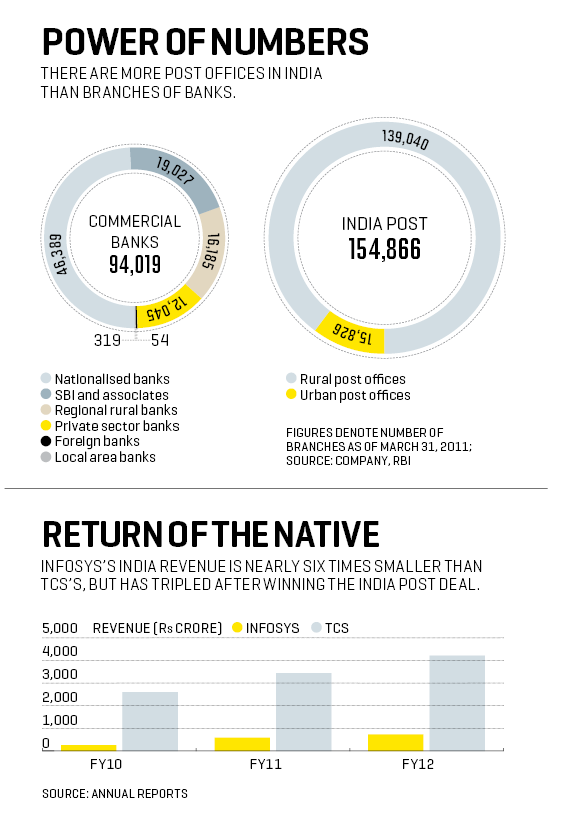 The first phase of India Post's modernisation began in September 2012. "The task involved installing routers at 130,000 post office locations, through cable or radio frequency (RF)," says Alok Saxena, India Post's deputy director general (technology). Sixteen weeks of groundwork went into understanding the challenges of installing routers to create wide area networks (WANs). If a post office, for instance, is on the wrong side of a mountain, two RF repeaters will be required: one on top of the mountain to catch the frequency, and another to transmit it down. Eight states were selected for the first phase, including Tamil Nadu, Andhra Pradesh, Uttar Pradesh, and Delhi.

The first WAN will connect all 27 states by October 2013, says Gopinath. The data centre will be ready by December in Mumbai and the disaster recovery facility in Mysore, Karnataka, six months after. The nationwide WAN will work across 155,000 post offices, larger than China Post's 80,000 post offices. "It'll be the biggest networked entity in the world," says Saxena.

Gopinath says India Post has been delivering social security schemes since 2008 following approvals of the Cabinet Committee on Economic Affairs. "DBT has come now, but there have been several social security schemes like old age and widow pension," she says. Of course, there are sceptics who say that while the DBT could potentially win the Congress a third term, it will seed a culture of entitlement. "Once you start a subsidy, it is very, very difficult to roll back, particularly because of the high-decibel urban middle class," says Bibek Debroy, economist and professor at the Centre for Policy Research, a Delhi think tank. "Removing the subsidy becomes more difficult when growth is at 4.5% because people's incomes are not going up as they were at 9.5%; inflation remains high too." Over two terms, the UPA's cumulative spend on various subsidies is estimated at Rs 11.8 lakh crore.

Second, priorities often change with governments. For instance, the National Disaster Management Authority (NDMA) was conceived to develop a technology-driven strategy to tackle all kinds of disasters through a culture of preparedness and efficient response. This gained prominence during the BJP-led National Democratic Alliance in 2002, after an earthquake ravaged Gujarat in the previous year. While the Disaster Management Act was passed in December 2005 to create NDMA, observers feel the idea has fallen by the wayside in the Congress regime.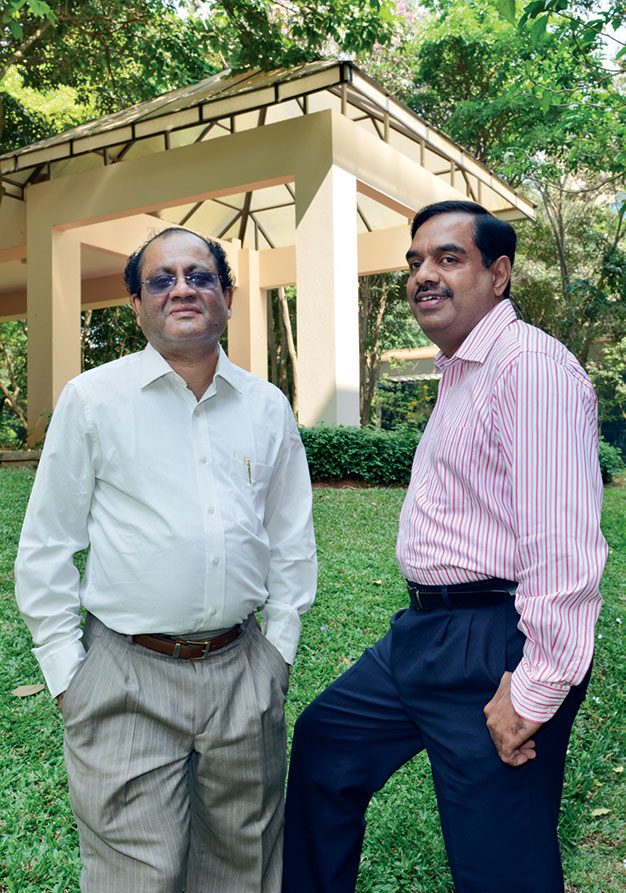 Whatever the government's priorities, financial inclusion may well end up becoming an Infoscian legacy. Nilekani seeded the idea while at the company he co-founded. He continues to be a fervent networker and evangelist, drumming up the financial inclusion story for the private sector with the same élan that he did the offshore-delivery story to Western markets. "One of the biggest differences between TCS, Infosys, and Wipro in the late '90s had to do with Nandan," recalls Phaneesh Murthy, CEO of iGate and former colleague of Nilekani at Infosys until 2002. Murthy points to Nilekani's tremendous ability to champion an idea and build the culture required to deliver that.

At UIDAI, he is bringing the same energy and imagination to extend it beyond just another national ID project. He has already drawn the IT industry's attention to commercial opportunities in education, health care records, and centralised documentation of judicial and legal discourses.

At Infosys, Balakrishnan sees things the same way: Any emerging economy that is getting closer to becoming a developed nation tends to have a greater focus on IT, especially in government. "When the government starts spending more, the private sector pitches in. Then, the economy starts growing faster because it achieves productivity gains from IT investments."